Demand for Logitech wireless headsets is ever high due to their impressive build quality and high-end features. They are the best solutions for everyday life and call centers as well. Some models are even exciting for gaming as well. Are you looking for the best models that can bring happiness to your life?
Choose from the following best devices for everyday life, including work and gaming:
1)

H820E

:
When it comes to the long wireless range, this product stands out among the others. You can enjoy about 300 ft. that becomes around 100 meters of wireless connectivity. This connectivity even comes with 10 hours of battery backup when using the device. Leather cushion covers are pretty impressive as well.
These covers provide superior comfort to your ears. The earpads of these items are soft and replaceable as well. The padded headband also provides comfort so you can enjoy more listening time without any discomfort. This gadget has DECT technology that will prevent interference with other Wi-Fi devices. As a result, this gadget proved to be the best choice when we talk about comfort and long-range.
2)

Zone Wireless Plus

:
It is the best one among other wireless headsets when we talk about connectivity with multiple devices. It can connect up to six Logitech Unifying wireless peripherals with its single receiver. Working from home is a popular phenomenon these days. This gadget is pretty impressive for people who are going to work from home.
It can block most of the sounds outside due to the thick sealed earpiece body. We cannot ignore the importance of a dedicated microphone. This device has a rotatable microphone that allows you to turn it on and off using its direction. Simple controls on the backside provide convenience while listening to your favorite music or having conversations.
3) Logitech

ZONE 900 Wireless Headset

:
Stay connected with up to six peripherals and be more focused on this premium headset from this brand. Clear sound is its specialty that allows you to focus on calls and listen to music without distortion. The sealed design from the back nullifies the sounds and lets you hear the audio in a pretty clear way.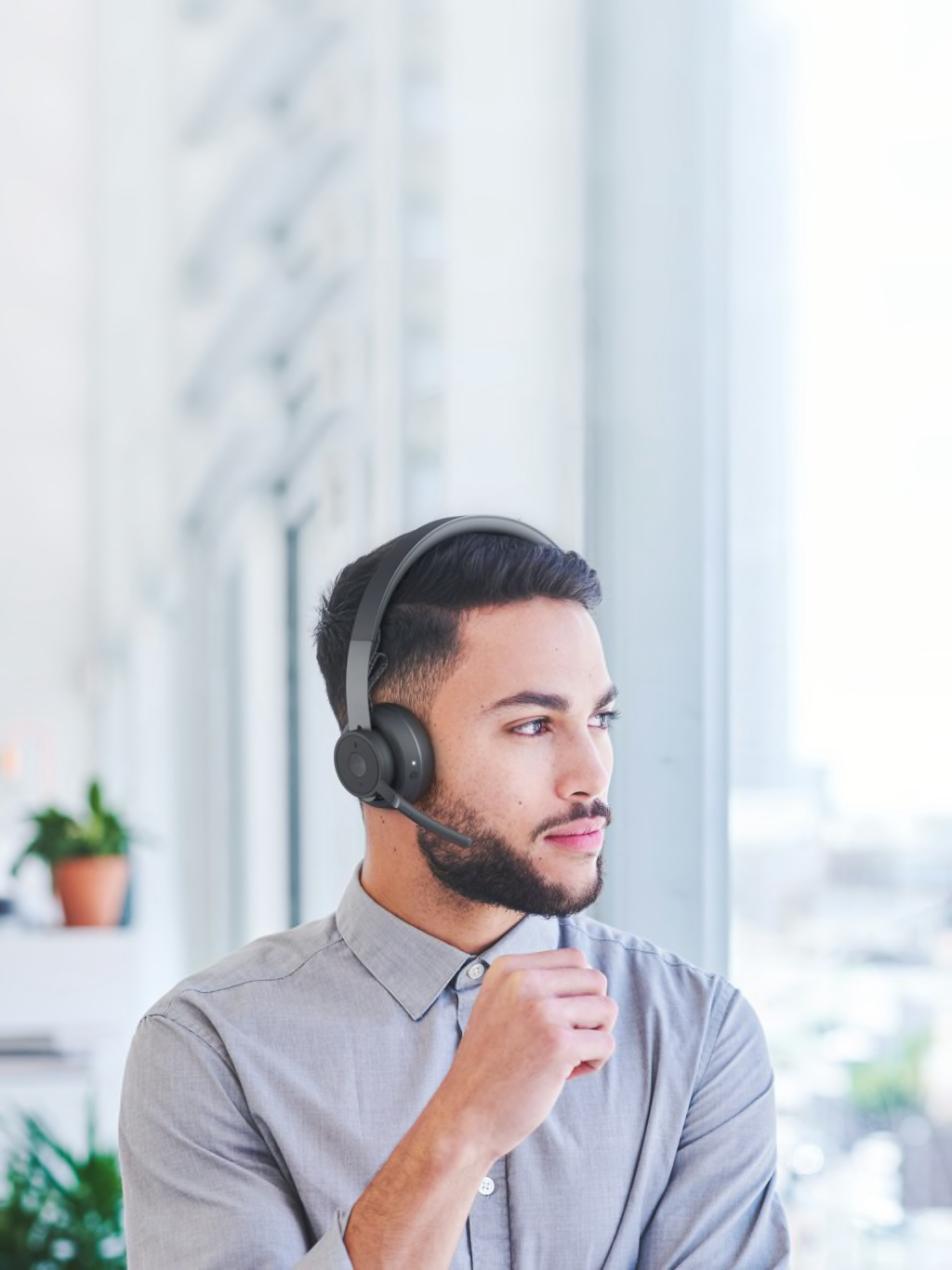 Wireless charging is its specialty. With QI charging, you can get another one hour of playback time with just a five-minute charge. This device also supports switching the mic on and off by changing its direction. Well, that is a pretty cool feature to have.
4) Logitech

H650E Wireless Headset

:
The sophisticated style of this model can beat all the Plantronics wireless headset. It is lightweight and has an on-the-ear style. This thing brings comfort to your ears. It is among the best solutions for call centers or works from home. The overall design gives an elegant look.
Its microphone has a sophisticated round shape that enhances its beauty. This gadget is also suitable for workers as well as business personals. Output from the speakers is also exceptional. The echo cancellation feature of this gadget makes it special as well.
5)

G933 Artemis Spectrum

: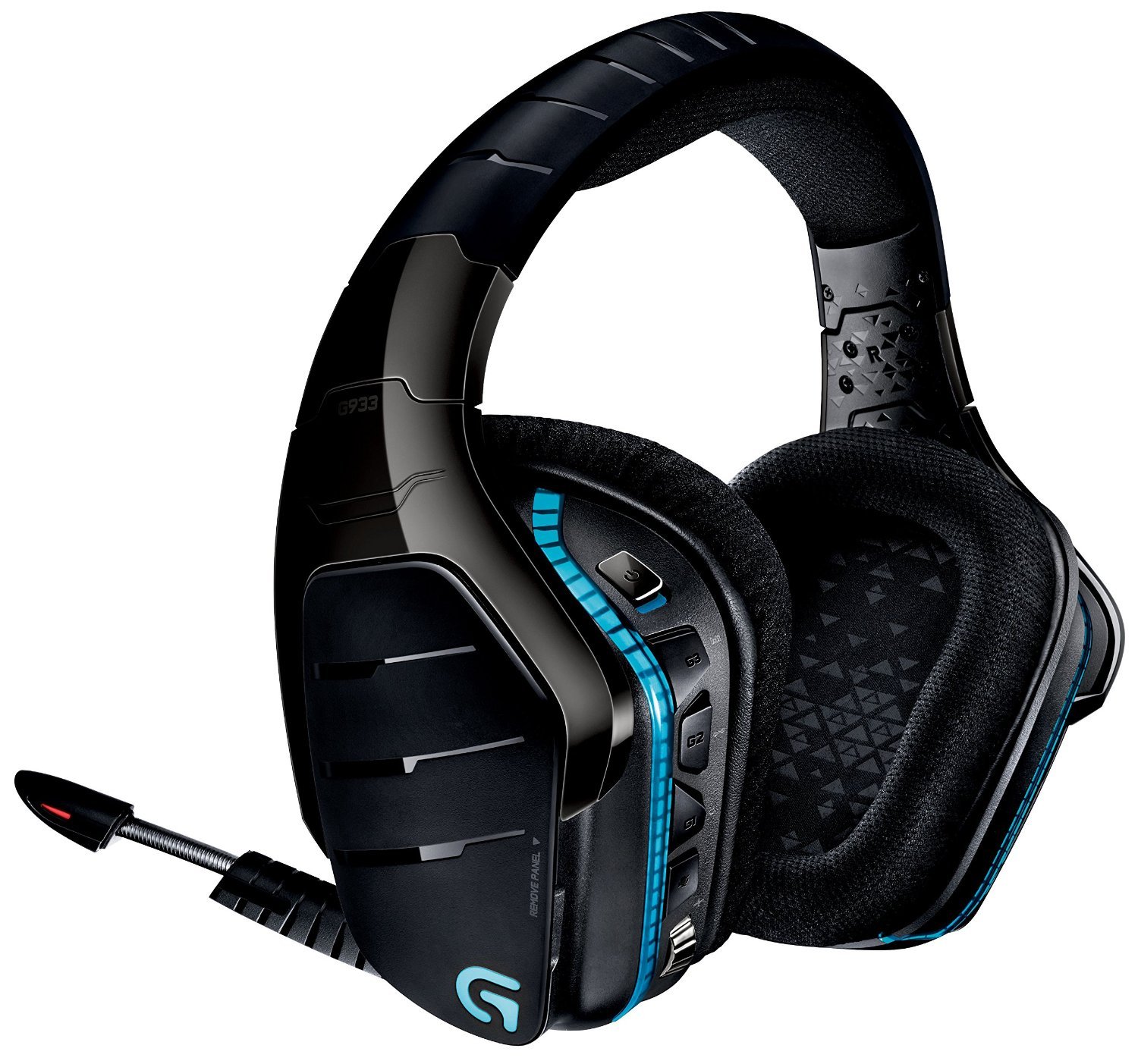 Want to get the best gaming headset from this brand? This model is for you. With its white and black theme, it can be the best choice for every gamer. It can also come in complete black or white and blue theme. 7.1 surround sound suits the best for gamers. They are exceptional when it noise cancellation. This device has an over-the-ear style that provides comfort for a long time while playing games. Cushioning is also quite comfortable that takes care of your ear health as well.
6) Logitech

H600 Wireless Headset

:
It is a basic headset from Logitech that can fulfill your everyday requirements without hurting your budget. It can beat most of the Jabra wireless headsets due to its economical price and impressive durability. With a wireless range of 33 feet, it is impressive to provide you freedom. You can consider it as an all-rounder due to its uses for listening to music, playing games, and attending calls. Dedicated volume buttons provide full control every time.
Final Words Logitech Wireless Headsets:
Logitech wireless headset is the best when it comes to premium build quality and superior audio. Different models offer various advantages. You can buy from the aforementioned models as they are best in different categories. So, select the best model by visiting FindHeadsets and get the best deals on these devices.
Total Views: 129 ,